It's In Your Nature To Destroy Yourselves Parts 1 & 2
Previous
Next
It's In Your Nature To Destroy Yourselves

Part 1.
Recorded live at the Duchess Theatre, London on December 12th 2016, this is the show that I did in Edinburgh, and then on tour that year, culminating in this performance captured on whatever the modern word is for tape.
The show is about gentrification, history and the rise of the far right and what happened to me on Brexit night.
Technically speaking, this is a recording of 'Actions Speak Louder Than Words… Unless You Shout The Words Real Loud'.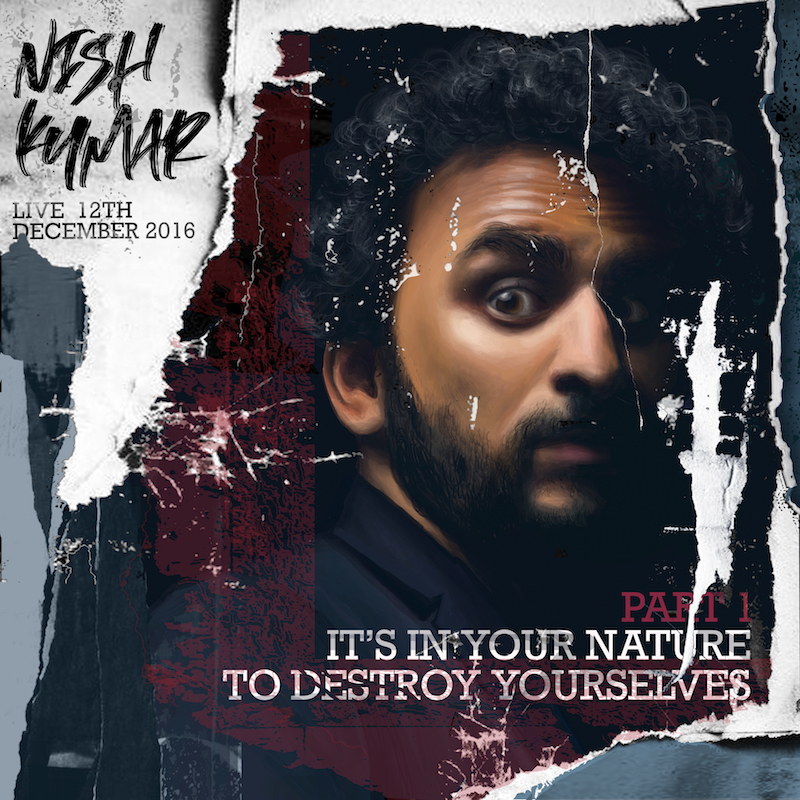 ---
It's In Your Nature To Destroy Yourselves
Part 2.
Recorded at the Hackney Empire over two nights - March 29th and April 1st 2019, this is the show that I toured the UK with in 2018 & 2019 and then took to New York and Montreal.
It's about Brexit, Trump losing heroes and getting arrested. It also covers my unlikely (and ill-advised) transformation from comedian into news commentator.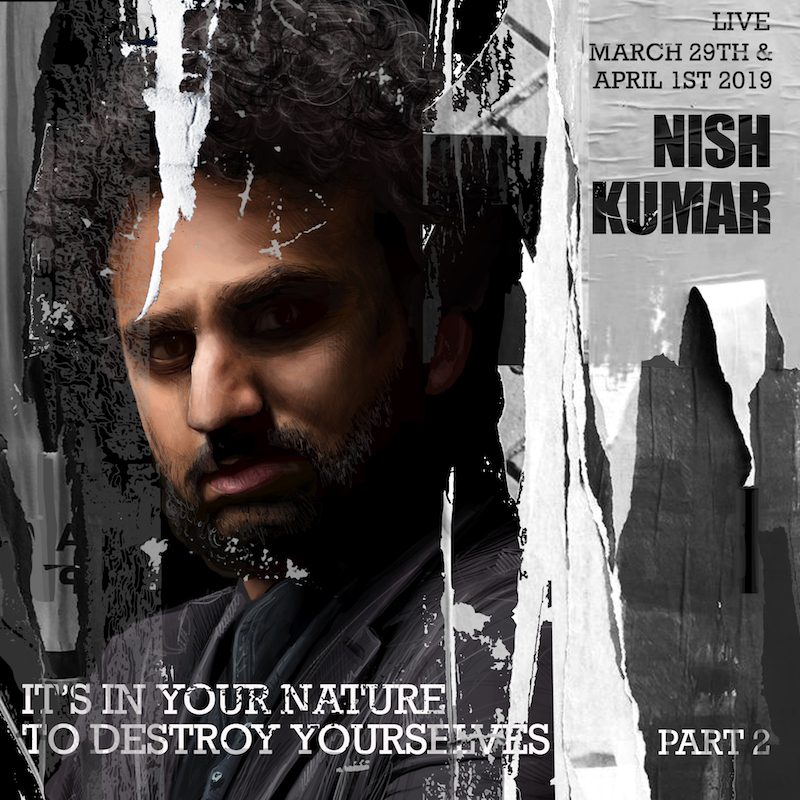 ---
Ruminations On The Nature Of Subjectivity
Watch Online
Nish discusses the woes of his pun-able name, that awkward time he saw a film with his father that featured some pretty graphic sex scenes, and his innate inability to do sports as a kid.

Two-time Edinburgh Comedy Award nominee and host of The Mash Report, Nish Kumar presents a stand-up comedy show for people who like stand-up comedy shows by a man that does stand-up comedy.
Available on Amazon & Soho Theatre Live.