It's In Your Nature To Destroy Yourselves Part 1
Recorded live at the Duchess Theatre, London on December 12th 2016, this is the show that I did in Edinburgh, and then on tour that year, culminating in this performance captured on whatever the modern word is for tape.
The show is about gentrification, history and the rise of the far right and what happened to me on Brexit night.
Technically speaking, this is a recording of 'Actions Speak Louder Than Words… Unless You Shout The Words Real Loud'.
Recorded by Zak Annette and mixed and edited by Chris Hamilton and the artwork was by Jasmine Thompson.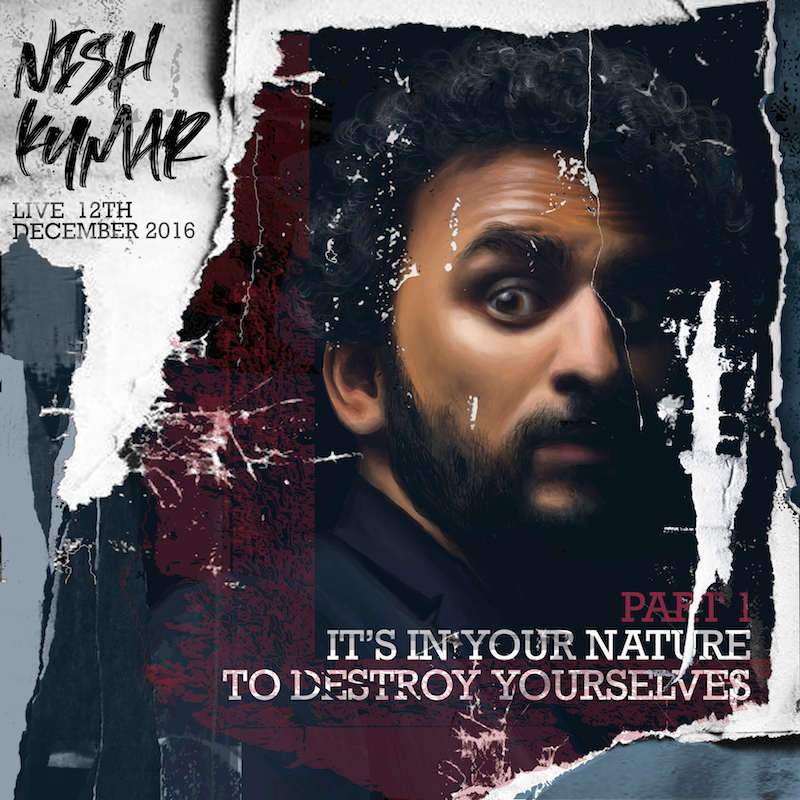 Purchase / Download / Streaming Links
---
Sign Up For Nish's Newsletter